Full-time Route Driver, Child Hunger Focus
The Mission of the Food Bank of Lincoln is to Alleviate Hunger in Southeast Nebraska.
Position Title:   Full-Time Route Driver, Child Hunger Focus
Reports To:      Distribution Center Manager, Director of Operations
Generous Benefits Package:      Medical, dental, vision coverage. Flex reimbursement plan. Paid holidays, vacation, and sick leave. Pension plan available with employer contribution beginning in January following one year of employment.
Responsibilities: The Route Driver will support the operation for the Food Bank Programs with an emphasis in the Child Hunger Programs. This will include order-pulling, delivery of product to various sites throughout Southeast Nebraska, assisting in the coordination and delivery of retail rescue routes, local and rural mobile distributions, Child Hunger Food Markets, processing incoming and outgoing product, maintaining inventory practices, and performing maintenance and cleaning duties.
Duties: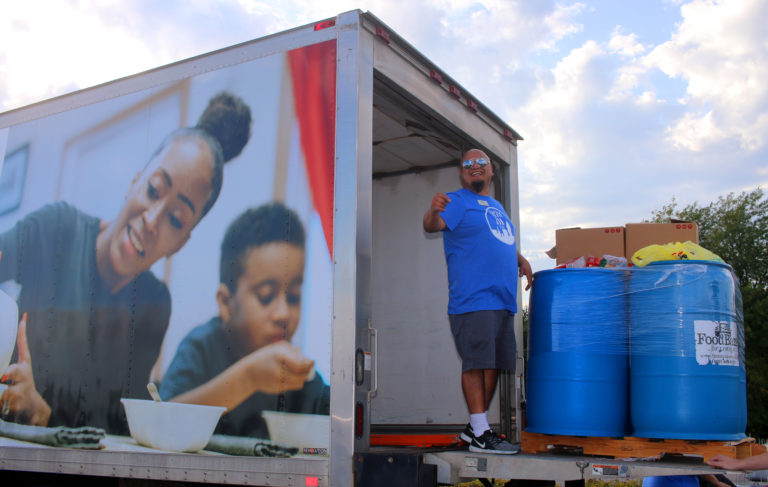 Support the Food Bank's overall safety efforts.
Support and implement food safety and AIB processes.
Deliver Food Bank food to partners in Lincoln and our Southeast Nebraska service area.
Weekly BackPack deliveries to schools.
Weekly Food Market deliveries.
Load and unload product at partners, agencies, and at the Food Bank.
Pick up food collected from donor companies or food drives in a safe, courteous and sanitary manner.
Support Distribution Center practices by safely loading, inventorying, storing and creating orders using forklifts, and floor jacks.
Assist at both Distribution Centers and help with tasks when needed such as running routes, doing deliveries, recycling, etc.
Cross train in other Distribution Center disciplines as needed.
Participate in the ongoing cleaning and maintenance of Food Bank vehicles and equipment.
Complete daily paperwork.
Supporting operations personnel as directed by management.
Other duties as may be assigned.
Minimum Knowledge and Experience Requirements:
Must be insurable.
A valid Nebraska Driver's license
High interest in excellent customer service.
Warehouse and food handling experience helpful.
Write/Speak English a must.
Basic computer skills a must.
Ability to safely operate a forklift and electric lift jack, and all other Distribution Center equipment.
Ability to work with diverse groups of people.
Ability to lift up to 50 pounds.
Hiring dependent upon successful completion of Pre-Employment screening by Company Care.
Must be available to work some evening and weekend hours