Check Out Hunger 2020
November 1, 2020 - December 31, 2020
Check Out Hunger & Holiday Food Drive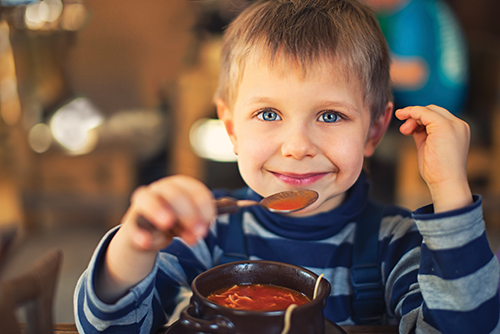 Currently in Southeast Nebraska 55,570 neighbors, including 17,970 children, experience food insecurity. Our annual Check Out Hunger promotion helps hungry Nebraskans have happier holidays. And you will, too, when you make a convenient donation at one of the participating stores.
Here's how it works. When you shop at a participating store, look for COH coupons in $1, $5 and $10 denominations at checkout stands. Tear off a coupon in the amount you want to donate, and hand it to the cashier. The cashier swipes the coupon's barcode and the corresponding amount will be added to your grocery bill.
For every $1 donated at the checkout, we can provide approximately 3 meals. Thank you for making the holidays happier for hungry Nebraskans of all ages.
Participating Grocers

Hy-Vee, all Lincoln locations
Russ's Market, all Lincoln & Waverly locations
Super Saver, all Lincoln locations
A Street Market, 3308 A Street, Lincoln
Leon's Gourmet Grocer, 2200 Winthrop Rd, Lincoln
Open Harvest Co-op Grocery, 1618 South Street, Lincoln