Food Fight!: a student-powered food & fund drive
October 14, 2019 - November 1, 2019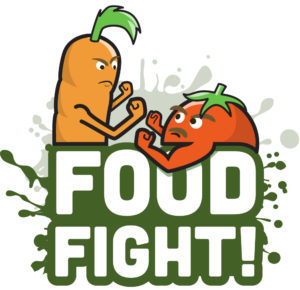 Check back each Monday for updates on food collected by each team. The Leader Board tally reflects food totals only. Financial contributions will be included in the final totals.
Ways YOU can support your school:
-Challenge friends and family to participate.
-Make a donation of food or funds at the school or online. (If you donate online, please type "Food Fight! and the name of the school/team in the "Comments" section, so we can be sure your gift is credited to the correct team.)
-Attend the Awards Finale on Thursday, Nov. 14th at 5:00 p.m. at Gateway Mall.
(Leader Board totals do not include monetary donations, or reflect the overflowing barrels at various schools awaiting delivery to the Food Bank's Distribution Center.)