Food Fight!: a student-powered food & fund drive
October 14, 2019 - November 1, 2019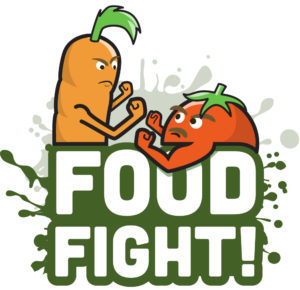 About Food Fight!, A Brief History
Food Fight! is a three-week friendly competition between area schools with one goal: to band together in the fight against hunger. Students collect items in a variety of ways, from going door-to-door in the community to holding special events and raising money that they donate to the Food Bank for food purchases. Students also package the collected food and deliver it to the Food Bank of Lincoln. All of the food collected helps feed children and families.
In addition to collecting food for those in need, Food Fight! gives students the opportunity to develop organizational and life skills as they work together to accomplish a common goal. Food Fight! began in 2013 and since that time has resulted in 129,953 meals for hungry neighbors in Southeast Nebraska. This student-organized, student-led campaign instills philanthropy and volunteerism among school-age youths.
Get Involved
The 2019 Food Fight! drive officially begins Monday, Oct. 14 and continues through Friday, Nov. 1. We're calling on YOU to get your school involved and help us make a dent in hunger in our community. High school students are encouraged to engage their feeder schools as a way to role model positive behavior and leadership. Schools are categorized according to size so you compete against similarly sized schools. Registrations are due by Noon on Monday, September 30.
Ready to Fight?
If you want to join in the Fight, here's what we ask of you:
• Gain permission from an advisor at your school.
• Attend the Kick-off event. Date, time and location TBA.
• Provide leadership to your community's Food Fight! effort.
• Challenge other schools to participate.
• Attend the Awards Finale in November. Date, time and location TBA.
Food Bank of Lincoln Contact
Please direct all questions to Jami Gordon, 402.466.8170, ext. 124