Check Out Hunger 2021
November 1, 2021 - December 31, 2021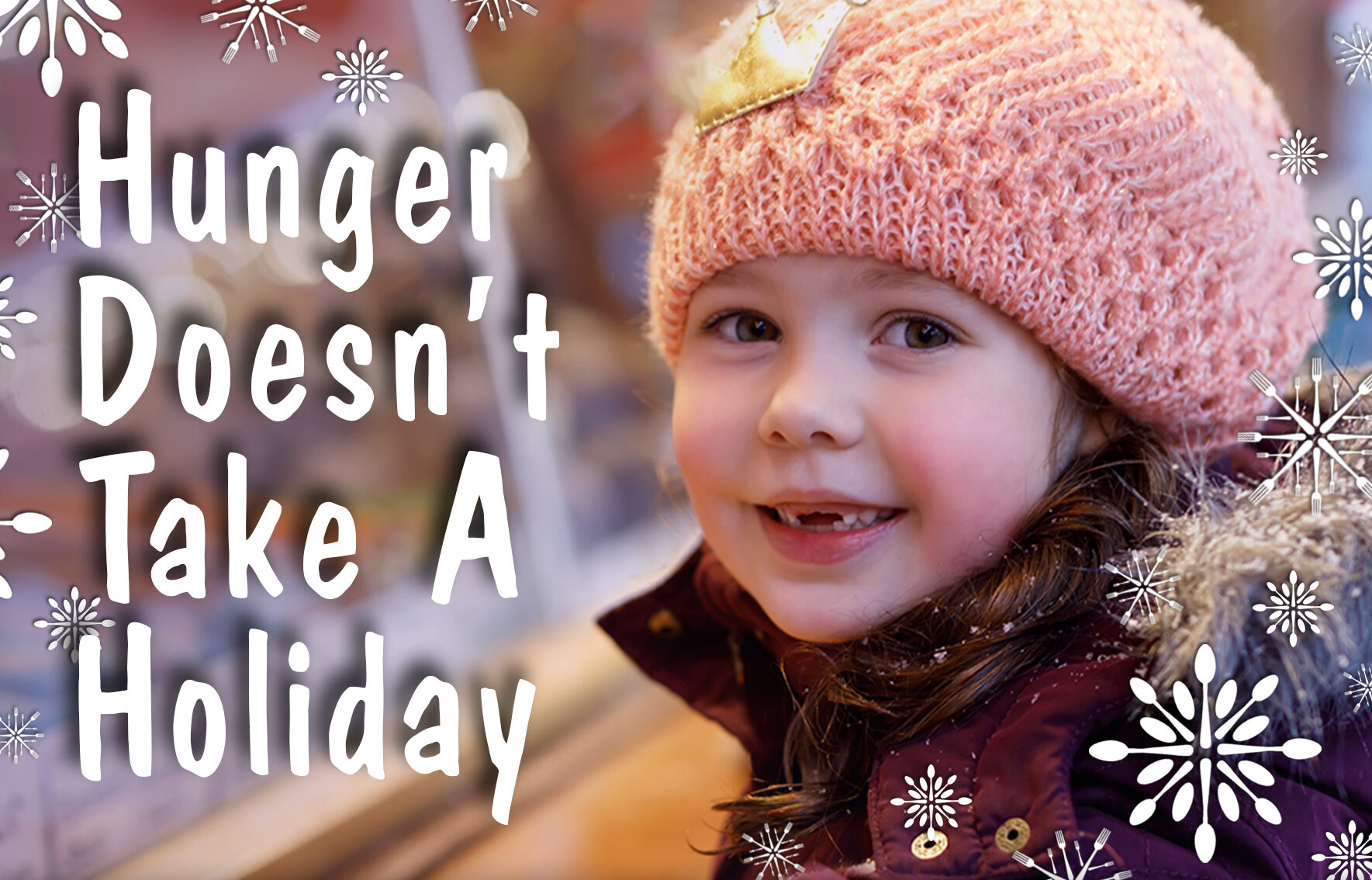 An estimated 57,510 of our neighbors here in Southeast Nebraska are food insecure. With every $1 donated, the Food Bank of Lincoln can provide approximately three meals for neighbors who are struggling. This season, help us turn hungry holidays into happy holidays.
Donate Funds
Check Out Hunger
Many area grocery stores have made it even easier to help this holiday season! Each participating store will feature Check Out Hunger displays. You can donate in $1, $5 and $10 increments at checkout stands. Peel the amount you wish to give from the display and the cashier will apply the donation to your total.
Donate Food
Holiday Food Drive
Thanks to our community partners, you can take part in a Holiday Food Drive. Food Bank donation barrels will be set up in participating stores to collect your non-perishable, non-expired food and personal care items during store hours. Click here to see a list of our most-needed items.
Participating Grocers
A Street Market 3308 A St.
Hy-Vee All Lincoln locations
Leon's Gourmet Grocer 2200 Winthrop Rd.
Open Harvest Co-op Grocery 1618 South St.
Russ's Market All Lincoln locations
Russ's Market Waverly, Neb.
Super Saver All Lincoln locations
Lend Your Voice
Spread the Word
Help increase awareness of food insecurity and advocate for food and meal assistance programs. We invite you to join our online community! Find us on Facebook, Instagram and Twitter.
Lend A Hand
Give Your Time
Volunteer at a food distribution, organize a fundraiser or food drive or learn about other volunteer opportunities here.
Special thanks to our holiday 2021 sponsors: