Seniors grateful for the boost
May 26, 2021
Like many seniors in Southeast Nebraska, Tina and her husband, a veteran, live on a fixed-income. After paying rent and utilities each month, there isn't much left in their budget to pay for food.
"Sometimes after we pay our bills, we don't have enough for a gallon of milk," Tina explains.
And this Lincoln couple is not alone. Nearly 5.3 million seniors are facing hunger in the United States, according to Feeding America—regularly having to choose between necessities.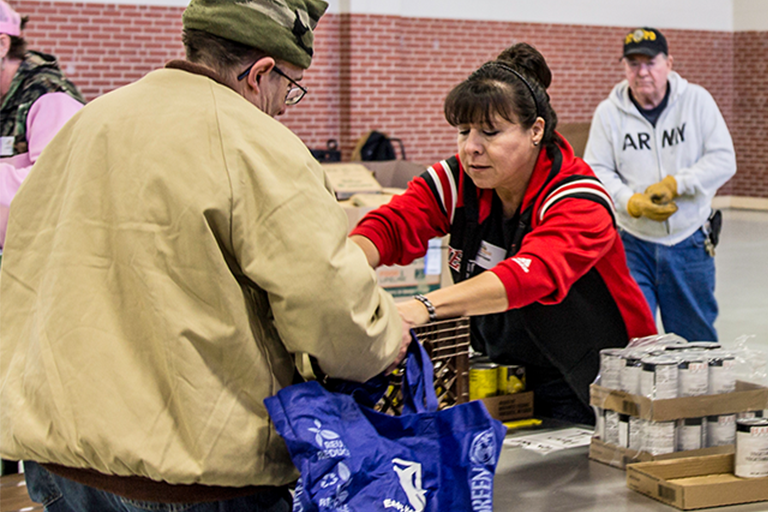 So every Monday, Tina and her husband attend a food distribution. The groceries received, along with the shelf-stable items they get through the *Commodity Supplemental Food Program (CSFP), are often enough to get this family of two by without having to make an extra trip to the store.
"I appreciate it so very very very much," Tina says. "I don't know what we'd do without help."
The amount saved on food provides some cushion in her otherwise firm budget, allowing them to pay bills, chip away at an unexpected $500 repair for her family's only vehicle and even "splurge" on a birthday gift for the grandkids.
While the food has made it a bit easier to afford other expenses, Tina said she is most grateful for the food itself.
"Hunger is a bad thing. That's the worst feeling I think you could have—going to bed hungry. Any little bit helps; it's more than you had before. I appreciate everybody that gives to the Food Bank."
*CSFP is a federal food program for seniors 60 and over. To learn more, click here.