Food Distribution Schedule
The Food Bank of Lincoln is committed to alleviating hunger in Southeast Nebraska. We will continue to feed hungry neighbors in the face of circumstances that change on a daily, sometimes hourly basis. We will strive to meet the most pressing needs of as many clients as possible while ensuring the safety of our staff and keeping food moving in and out of our Distribution Center as efficiently and effectively as possible. For the safety of all, mobile food distributions will be canceled or postponed during inclement weather. This schedule will be updated as needed. Please check back regularly for updates.
To print or save schedules to your device, click on the links below:
May 2022 Distribution Schedule
Frequently Asked Questions
Additional Food Resources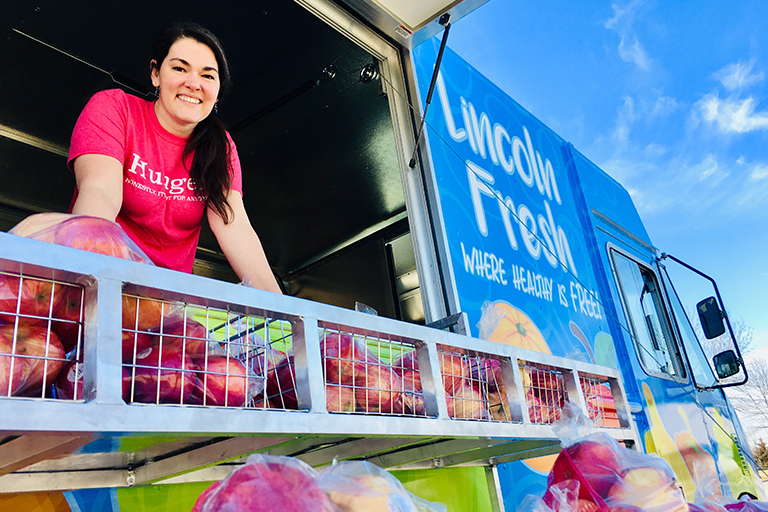 Lincoln Fresh
Lincoln Fresh provides fruits and vegetables to neighbors in Lincoln.
Lincoln Fresh Schedule
---
Can't make it to a Food Bank distribution? Lincoln's Little Free Pantries provide free food at various locations throughout the city. For a list of locations, click here.
*Little Free Pantries are owned and hosted by community members. Food Bank of Lincoln does not stock or maintain these pantries.*