Mobile Produce & Lincoln Fresh
Rural Produce Runs
The Food Bank of Lincoln's monthly Produce Runs bring additional fresh fruits and vegetables to neighbors in our rural service area. As always, this extra food delivery depends on two key factors: weather and our ability to acquire enough produce.
Delivery Schedule
Thursday, March 4
Beatrice: Gage County Fairgrounds, Drive-thru from Noon-1 p.m.
Crete: United Church of Christ, 440 E. 12th St., Contact this agency for distribution details.
Seward: Seward Senior Center, 1010 Manor Drive, Drive-thru from 2:30-3:30 p.m.
Wymore: Wymore Pantry, 112 N. 10th St., Contact this agency for distribution details.
Thursday, March 11
David City: Auditorium Parking Lot, 699 Kansas St., Drive-thru from 11 a.m.-Noon.
Falls City: Good News Assembly of God Church, 600 Reavis St., Drive-thru from Noon-1 p.m.
Valparaiso: Sts. Mary & Joseph Church, 637 Iver St., Drive-thru from 2-3 p.m.
York: BVCA York, 3401 N. Lincoln Ave., Contact this agency for distribution details.
Lincoln Fresh…Where healthy is FREE!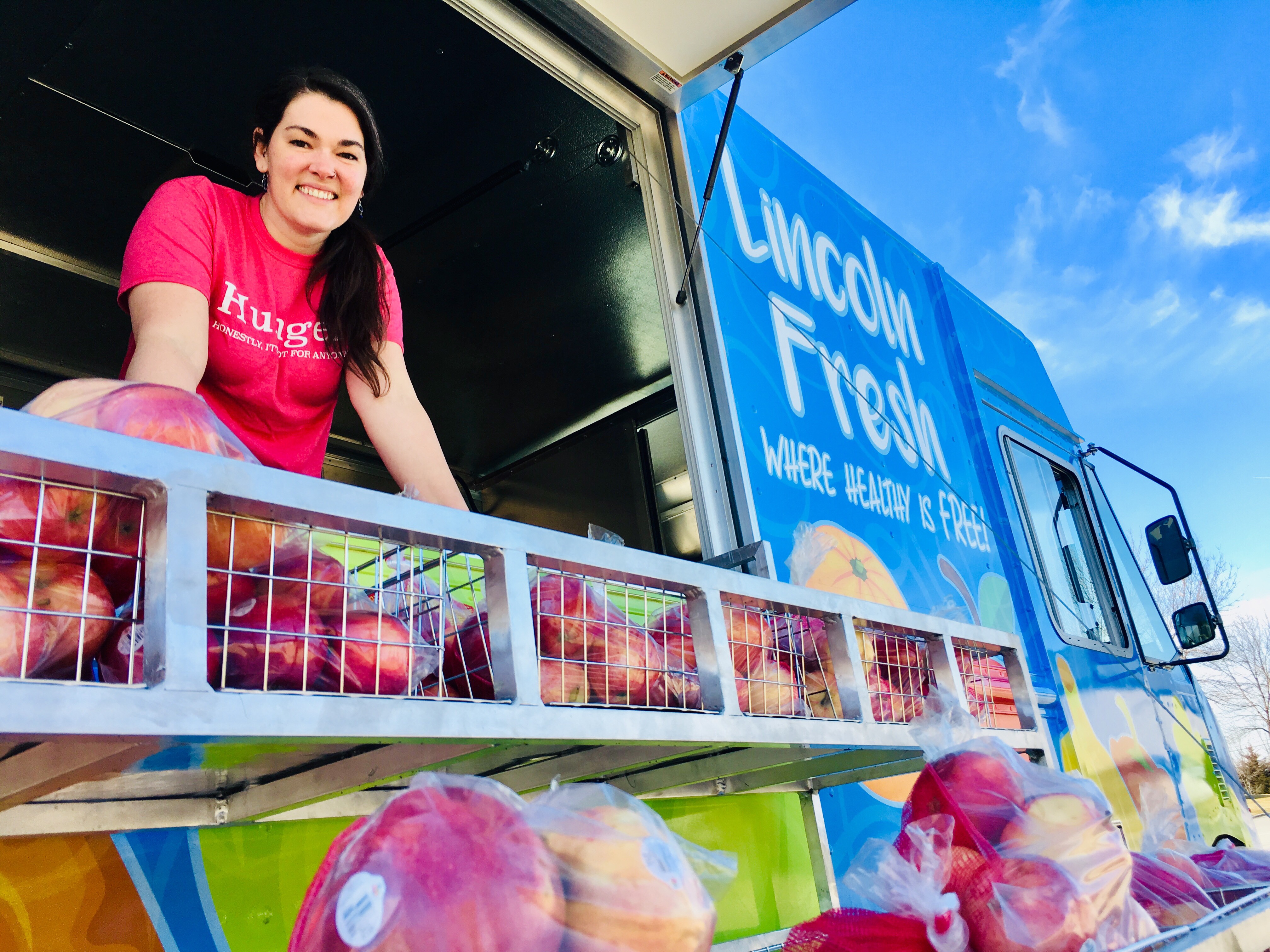 Due to the coronavirus pandemic, Lincoln Fresh distributions are on hold until further notice. Instead, fresh produce is available at our weekly drive-thru distributions.
In 2019, the Lincoln Fresh Mobile Distribution Truck made 269 stops, distributing 108,647 pounds of fresh fruit and produce to 12,985 visitors. We'll look forward to resuming our Lincoln Fresh stops as soon as possible. We are grateful to the Community Health Endowment for its continued partnership in our work to make Lincoln the healthiest community in the nation.
If you have visited any of our Lincoln Fresh stops, we'd love to hear from you. We welcome your suggestions on how we can improve this service. Or if you'd care to provide a testimonial on how Lincoln Fresh made a difference for you or your family, we'd be grateful for your comments. You can help us demonstrate the impact of Lincoln Fresh when we apply for grants and other financial support to keep the Lincoln Fresh Truck stocked and on the move. Submit your comments by email.
You can also make a donation that directly supports Lincoln Fresh. Please mention "Lincoln Fresh" in the Comments on your donation form. Thank you!